The Icelandic Mountain Company is lead by brothers Haraldur Orn Olafsson and Orvar Thor Olafsson. Haraldur founded the company after his past expeditions and guiding projects. We have lead trekking enthusiasts to over 100 mountain peaks in Iceland. International treks include Everest Base Camp, Kilimanjaro and Mt. Blanc.
We emphasize professionalism and safety in all our operations. Our service is swift and personal. That's a promise.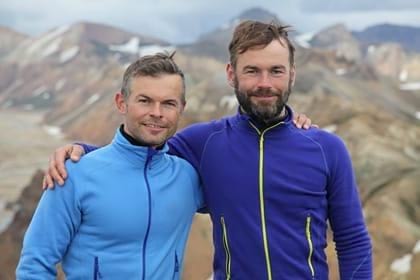 Orvar Thor Olafsson
Orvar is an avid adventurer that loves mountain climbing, mountain running and hunting. He is a mountain and glacier guide and heads up key projects within our company. Orvar has been guiding for our company and The Icelandic Travel Association (Ferðafélag Íslands) for many years. He has completed the 55 km Laugavegur Ultramarathon in 6 hours. Orvar holds an MBA degree from Fairfield University in Fairfield, Connecticut.
Haraldur Orn Olafsson
Haraldur is an experienced mountain climber and the founder of the Icelandic Mountain Company. Haraldur's past expeditions include treks to the South Pole, North Pole and Greenland's ice cap. In May 2002, he successfully completed his one year venture of reaching the highest peak in all continents (the Seven Summits) by standing on the summit of Mt. Everest. In recent years he has devoted his guiding work on the homeground in Iceland. Haraldur holds a Law degree from University of Iceland.
Our mission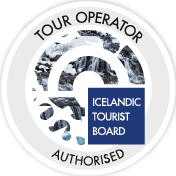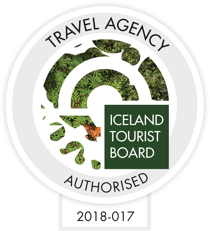 We have over 30 years experience of guiding adventure-seekers to mountain tops in Iceland and abroad. Our passion is to enjoy nature, companionship and outdoor adventures with a group of great people who share our passion. Our mission is to bring you the best possible experience in Iceland's unspoiled highlands and help you to find the adventure you're looking for.
Company info
The Icleandic Mountain Company is registered in Iceland as Fjallafélagið ehf., corporate id: 560909-1010, Hofslundi 2, 210 Gardabae, Iceland, vat # 127164, and is a fully licenced Tour operator and Travel agency by the Icelandic Tourist Board
Online security is important to us
Our website and online booking process is fully secured with a GlobalSign SSL, all payments are processed in partnership with Borgun a global payment processor and acquirer.